About Gene Stanton for Maryland Delegate District 4
Building Maryland's future with better roads and quality education.
On Education
- My platform on education can be summed up in two words: Education First!
- Good schools give our young people an opportunity to excel in the future. They increase property values and benefit state residents economically. It should be our common goal to constantly strive to improve our schools at every level. 
- As the state of Maryland aligns its curriculum with other states we should keep in mind that Maryland students have outperformed students in other states for the past several years. We want this trend to continue. Therefore, the common core curriculum standards being set by the state should be considered minimum standards and all state school districts should be encouraged to exceed these standards.
-The best way to show that we value our children is to value our teachers. Teachers in Frederick County have been working for many years without a raise. It is time we show them how much we appreciate their hard work and dedication to the excellence of our children, by making sure they get their well deserved raises.
-The state of Maryland should encourage school districts to increase the number of technical high schools in order to teach all interested students a trade. A young person with no college and the knowledge of a trade can often make a better living than a young person with no knowledge of a trade and a four year liberal arts degree.  
-The state of Maryland needs to increase funds to local school districts for school construction and technology upgrades. Many of our current schools are old, outdated, and in serious need of re-construction. The state needs to make it a priority to assist our local school systems by making funds more available for re-construction and upgrades. All of our schools should be healthy and technologically advanced.
- Local control of Maryland schools should always remain a priority. Local school districts should be allowed to set their own standards for student discipline and teacher and administrator evaluations.
- College cost are out of control and need to be reined in. At some point in the near future our economy will be impacted by the number of students with excessive college debt. This is why we need to bring college cost down for Maryland citizens, making the first two years of community college free and bringing down the cost of state universities to make college more affordable. 
- We need to expand Pre Kindergarten throughout the state of Maryland so all of our children are prepared to excel in school. The fact is, Pre-K reduces the need for special education assistance, which is quite expensive.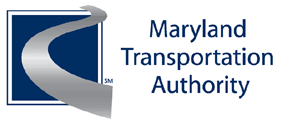 On Transportation
- Widen I-270 from Germantown to Frederick now - this project needs to be fast-tracked and the state should only accept bids from companies that can promise completion by 2020 at an affordable cost. The state currently has this project slated for 2030. 
- Widen US15 from I-270 to Monocacy Blvd and build overpasses for US15 intersections to the Pennsylvania border - this project needs to be fast-tracked and the state should only accept bids from companies that can promise completion at an affordable cost by 2020. 
- Expand the Red line from Shady Grove to Fort Detrick and Frederick Community College. This project also needs to be fast-tracked in order to encourage commuters to use public transportation. Completion of this project should also be set to 2020.
- The State of Maryland should encourage the development of new trolley lines in all Maryland cities with populations in excess of 45,000.
- Widen I-70 from Frederick to the Pennsylvania border near Hancock by 2025.
- Funding for these enhanced transportation priorities is the responsibility of the federal government and the State of Maryland, not local communities. In addition, toll roads should not be seen as a preferred means of funding.
On Growth in Frederick County
- Frederick County is a special place. Most of us live here because we enjoy the rural nature of our county. We need to strive to keep Frederick County from getting too big. Large scale development projects threaten our way of life. If I become your next state delegate, I promise to fight against  large scale development projects that threaten our way of life in Frederick County by making sure state law requires all new developments help pay for needed infrastructure upgrades.
- We need to fight to preserve Maryland's beautiful farming communities. I will fight to pass a new state law that will allow small Maryland farmers to pass their farm to other family member, that wants to continue farming, to avoid paying inheritance taxes, until the property is sold. If the new family member holds on to the farm for more than 20 years and continues to farm the property and in-turn passes the farm onto another family member, they will have their inheritance taxes forgiven. 
On Taxes
- Maryland residents already pay enough in taxes. Under no circumstances should state income taxes be increased; in-fact, the state should look to reduce state income taxes by looking at other forms of revenue that would NOT add an additional burden to middle and working class Marylanders.
-  Frederick County residents pay a lot in taxes to the state of Maryland. We are tired of taking a back seat to the needs of Maryland's larger counties and cities. We have priorities that need to be addressed as well. We should not have to wait until 2030 for improvements that should have been made in 2004. We need people fighting to bring Frederick and Carroll Counties taxes back to our area for projects that benefit our citizens. 
- Small business are being squeezed and need tax relief now. I will fight for tax relief for our small businesses. 
- We need to create tax incentives to attract high paying jobs to Maryland. These tax incentives must require that new businesses stay in Maryland for 20 years. 
What's New
I am honored to receive the endorsement of the Maryland Nurses Association. I am a strong advocate for quality healthcare for all persons without exception. I have a great deal...

Read More

I learned today that I have been endorsed by the Carroll County Times.  http://www.carrollcountytimes.com/news/opinion/ph-cc-editorial-1029-20141029,0,5845271.story

Read More

Please make sure to pick up a copy of the Emmitsburg News-Journal when it comes out at the end of the week. I am proud to have received the endorsement...

Read More